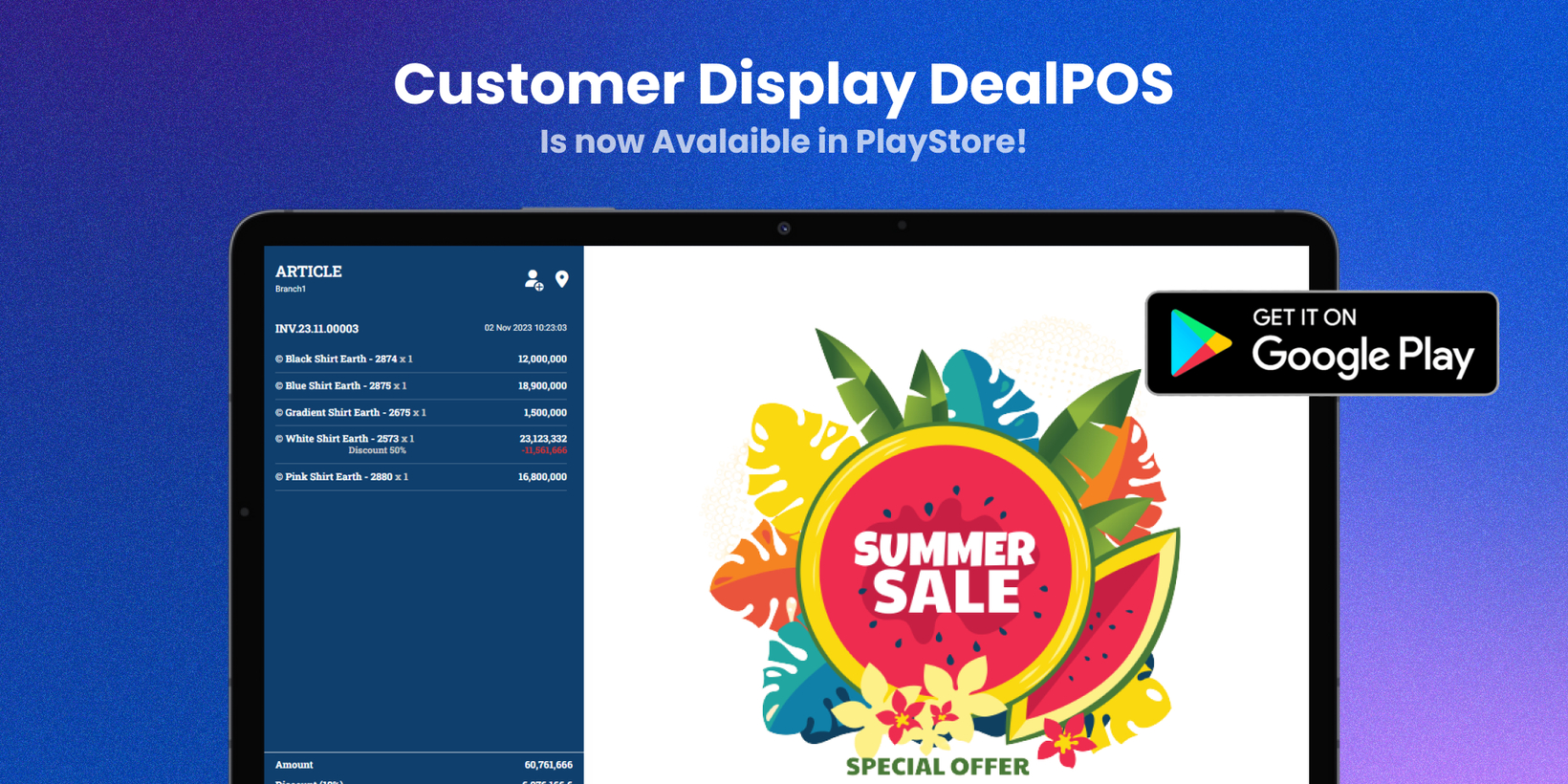 Customer Display Version 2.0.0
We are excited to announce the release of the latest version of our app is built and deployed for Android devices! This update brings several enhancements and improvements to make your experience even better. Here's what's new in this release:
What's New:
[UI/UX Improvements]: You'll notice a refreshed user interface and improved user experience, making it more intuitive and enjoyable to use the app.
[Other Improvements]: Various other minor enhancements and tweaks have been made to enhance the overall functionality and user satisfaction.
Your feedback is invaluable to us! If you encounter any issues or have suggestions for further improvements, please don't hesitate to reach out to our support team at support@dealpos.com or through the in-app feedback option. We appreciate your support and hope you enjoy using the latest version of our app!