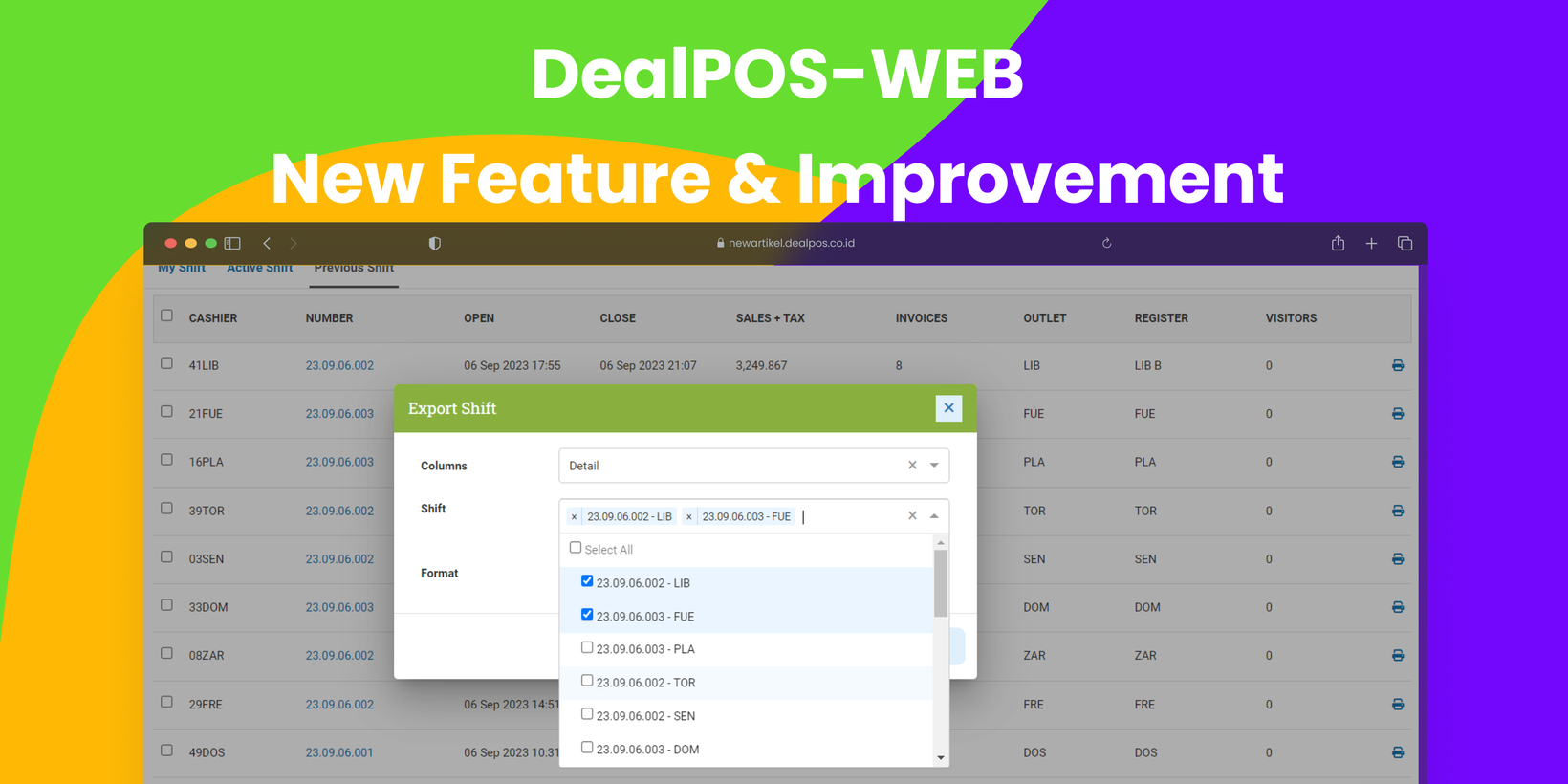 WebApp Version 12.5.1 Changelog
Add New Export with Detail in Previous Shift
When you want to export your detailed shift record, right now you must open the each shift number and then export it one by one. To make things easier we create this feature so you can just select the shift number you want to export the detail and then just click the export button.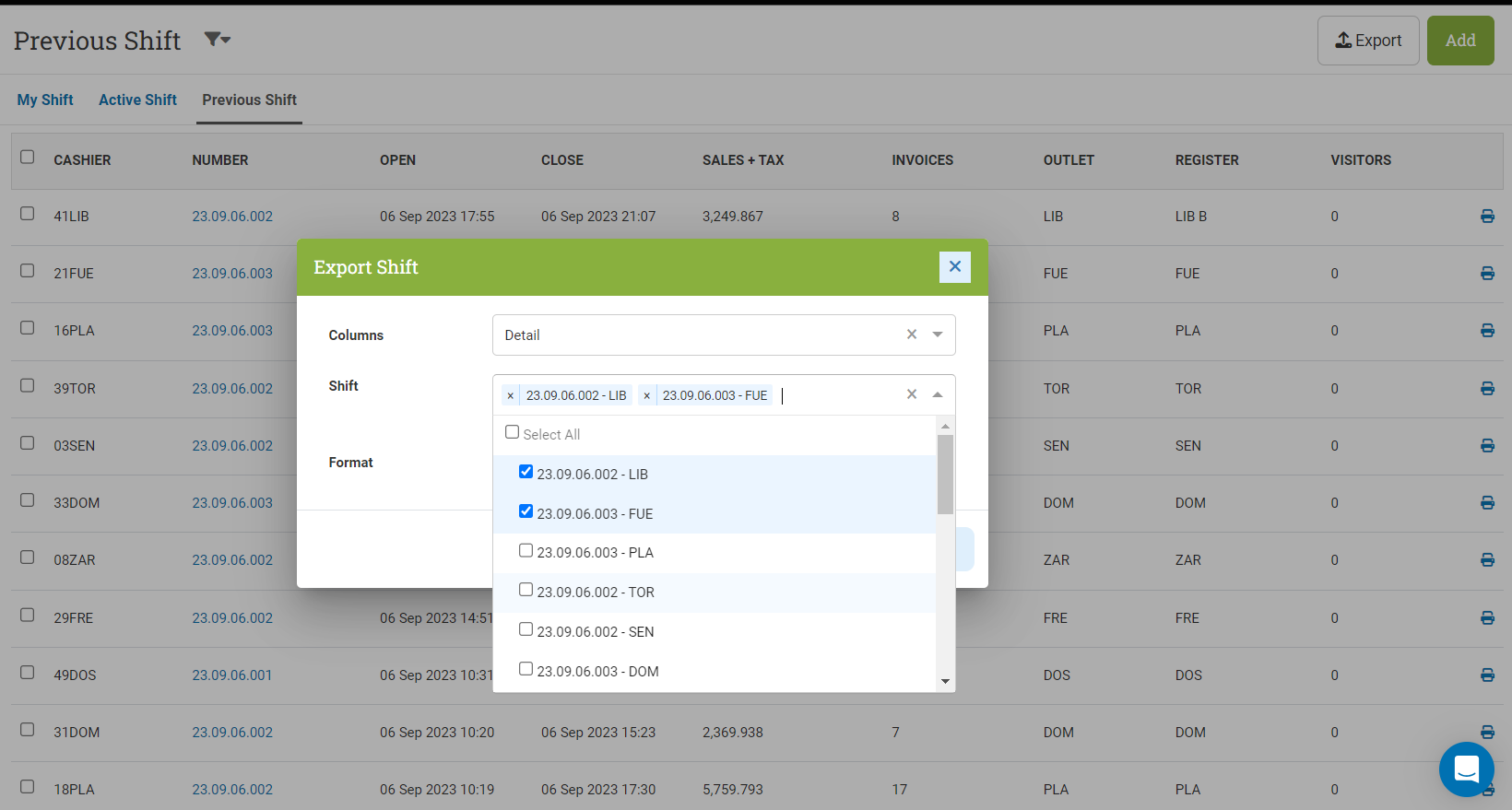 Minor Improvements:
·        [Report-Discount] Add column qty + export
·        [Adjusment - Archive] Enter Button Doesn't Working When Editing Quantity Product
·        [Order-Import Payment] Change Error Message
Bug Fixes:
·        Fix [Product - Import] Importing new Product with same Product Name will overwrite the existing Product
·        Fix [Picklist] Delete Picklist at shipped info, not deleted outbound logistics
·        Fix [Report - Category] Filter Brand doesn't work
·        Fix [Estimate] Tax Amount Changed to Zero After Edit
·        Fix COGS Calculation if in 1 transaction there are duplicate items
·        Fix [Report - Daily Table View] Wrong date in title
·        Fix [Report - Person] When filtering by outlet column quantity not changed
·        Fix [Adjustment - Info] Button Print and Export in Adjustment Info not working
·        Fix [Config-Send Non Inventory Product Only] If Config choose Yes, Non inventory product not show in Pick List
·        Fix [Reports - Detail] Cost Column Still Display in Exported File Without Product Cost Role
·        Fix [Inventory - Valuation] Inventory Value show different info from View Aggregate Total & Product by Outlet
·        Fix [Report - Detail] when config 'shows SO number on report' active. export report-detail columns in the csv are messy or don't match.